"Thank-you for considering doing business with us!"

Origins of the company...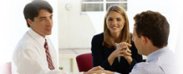 CableCity.co.uk launched in February 2003 after being requested by one of the United Kingdoms' foremost trade suppliers of cable and connectors to set up a web-store to retail their products on-line.

Though we have agreed not to use their name in our literature, they have been trading for over a decade, have one of the largest and widest stocks of off-the-shelf cables in the UK, and have a first-class reputation for quality and service within the trade and reseller community. CableCity.co.uk enjoys an excellent, exclusive working relationship with this company - our staff even help unload the 40' international shipping containers - and we are determined to build on their reputation for quality and service!
After two years successful trading, in February 2005 we launched the new expanded and updated Cablecity.co.uk website. This new site was built with the intention of being able to grow into a resource so that the needs of customers can be quickly and efficiently met, whether that be by the provision of products, or the provision of accurate information.
We would like to thank all our customers for their appreciation, advice and encouragement so far, and as a company we still try to "promise the Earth, deliver the Moon, and aim for the Stars"!
Warm Regards,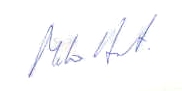 Mike Hart
CableCity.co.uk